Cadeia do Espinhaço
Chapter 12
Chapada Diamantina
Subchapter 12
Igatu
"Igatu" is a term of Tupi origin, meaning "good river", through the junction of the terms' y (water, river) and katu (good).
---
History

The "Vila de Igatu", formerly known as "Xique-Xique de Igatu" in the first phase of the diamond mining during the 19th century, was a prosperous village high in the hills near the city of Andaraí. With the decline of diamond production, the village was practically abandoned, leaving behind closed houses, ruins and few residents.

In the urban area of Igatu district, there were 360 inhabitants in 2010. Very little compared to the ancient inhabitants: once, there were about 9,000.

Most garimpeiros/prospectors built their houses using the abundant stones in the place, in a kind of construction without mortar. Once abandoned, the houses have become ruins reminiscent of the construction of remote civilizations.


https://pt.wikipedia.org/wiki/Igatu

More info:
http://portal.iphan.gov.br/pagina/detalhes/113

http://vila-de-igatu-chapada-diamantina.blogspot.com.br/search/label/%3E%20Cachoeira%20do%20Mosquito
---
---
---
Chapada Diamantina - Rampa do Caim
Phtoto Adelano Lázaro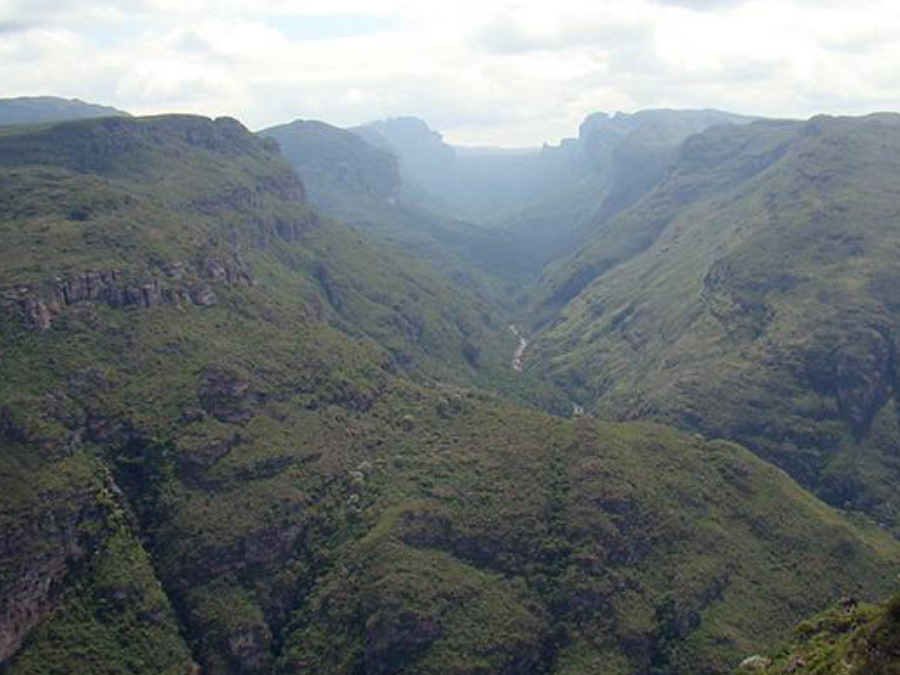 ---
Ruins in Igatu
Phtoto Adelano Lázaro
---
Photos by Oscar Ribeiro
This presentation is best viewed in 1480 x 1020 pixels. If your resolution is 1024 x 768 you may need to upgrade to view the entire photo.
---

Road to Igatu

Road to Igatu

Road to Igatu

Road to Igatu

Road to Igatu

Road to Igatu

Road to Igatu

Arvore

Arvore

Bem vindo a Igatu
(Welcome to Igatu)

Bem vindo
a Igatu

Bem vindo
a Igatu

Bem vindo
a Igatu

Bem vindo
a Igatu

Bem vindo
a Igatu

Bem vindo
a Igatu

Bem vindo
a Igatu

Casa

Casa

Casa

Casa

Casa

Casa

Casa

Casa

Cidade (City)

Public Sanitary

Public Sanitary

Casa

Casa

Telhado
(Roof)

Telhado

Telhado

Casa

Janela
(Window)

Janela

Janela

Janela

Cidade

Cidade

Cidade

Cidade

Cidade

Cidade

Arvore

Arvore

Cidade

Cidade

Jaqueira

Papaya

Cidade

Cidade

Cidade

Cidade

Cidade

Cidade

Cidade

Cidade

Cigarra
(Cicada)

Libelula

Tropaeolum
majus
(Tropaeolaceae)

Daustinia
montana
(Convolvulaceae)

Daustinia
montana

Melochia
species
(Malvaceae)

Marcetia
species
(Melastomataceae)

Balizia
pedicellaris
(Leguminosae
Mimosoideae)

Asteraceae

Asteraceae

Tibouchina
pereirae
(Melastomataceae)

Daustinia
montanaon top of
Pavonia
harleyi
(Malvaceae)

Asteraceae

Asteraceae

Barbacenia
blanchetii
(Velloziaceae)

Syagrus
harleyi
(Arecaceae)

Syagrus
harleyi
(Arecaceae)

Securidaca
species
(Polygalaceae)

Iris domestica
(Iridaceae)

Cactaceae

Cactaceae

Hohenbergia
igatuensis

Hohenbergia
igatuensis

Hohenbergia
igatuensis

Hohenbergia
igatuensis

Hohenbergia
igatuensis

Hohenbergia
igatuensis

Hohenbergia
igatuensis

Hohenbergia
igatuensis

Hohenbergia
igatuensis

Hohenbergia
igatuensis

Hohenbergia
igatuensis

Hohenbergia
igatuensis

Hohenbergia
igatuensis

Hohenbergia
igatuensis

Hohenbergia
igatuensis

Hohenbergia
igatuensis
red

Hohenbergia
igatuensis
red

Hohenbergia
igatuensis
red

Hohenbergia
igatuensis
red

Landscape

Landscape

Landscape

Last Journey

Last Journey

Last Journey

Last Journey

Last Journey

Last Journey

Last Journey

Last Journey

Last Journey

Last Journey

Last Journey

Last Journey

Last Journey

Last Journey

Last Journey

Last Journey

Neoregelia
mucugensis

Partnership

Sincoraea
burlemarxii

Sincoraea
burlemarxii

Tillandsia
recurvata
& Tillandsia
usneoides

Tillandsia
recurvata

Tillandsia
recurvata

Tillandsia
usneoides

Tillandsia
usneoides

Vriesea
lancifolia

Vriesea
lancifolia

Vriesea
lancifolia

Zen
---